About Us
We are a team of gambling enthusiasts who aim at helping likeminded people find the best gambling destinations and receive the best experience doing what they love. Gambling is a deeply saturated industry, especially when it comes to online casinos, which is why it might be challenging for the average player to find a decent casino. That is exactly what we are here for – to help you find the best gambling destinations. We affiliate with the best websites, review them, give you an unbiased opinion, and tell whether it is worth playing on that website or not. That is how we make money, and that is how, we hope, you can make money too by playing and winning on the best casino websites. But first and foremost, we try to give you the information and help you save your time and money by recommending the most reliable gambling destinations across the web.
Meet Our Team
We are a team of real gambling fans who take pride in their experience and expertise when it comes to casinos and games. Each member of our team is a seasoned gambler capable of defining the strengths and weaknesses of any casino, and that is why we are here to share our expertise with you.
Our Editor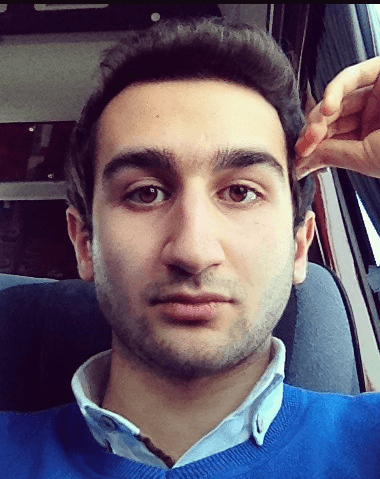 Meet William Litchford, our editor and the mastermind behind each and every review we make. He is the real geek when it comes to statistics and numbers, which is exactly why he is so into gambling. Mr. Litchford has been working as a business analyst and statistics specialist for many years until he realized that gambling is where it's at. Using his skill and knowledge, he started to analyze the odds and the probability of pulling off wins in different games. With Mr. Litcford's expertise, the creativeness of our team, and the enthusiasm of our experts, we are certain to deliver valuable information and some of the most profound reviews.
Our Mission
We are here to test and review casinos to deliver you the unbiased opinions and suggestions of where to play. We check each and every casino by looking at such criteria as bonuses, licensing information, developers, support team, payment methods, game roster, as well as other factors. We aim at providing you with the information and making sure you steer clear of shady scamming casinos that are up for no good. As said, this market is highly saturated, and there are many casinos out there competing for the attention of the potential users, so we try to review these places and tell you which of those are really worth your attention.
Our Values
Above all else, we value honesty, openness, independence, expertise, and quality.
Honesty – we are honest with our audience and only give you reliable information on the casinos we review.
Openness – we are always open about the flaws of the gambling destinations we discuss, and we never hide the information that might be valuable to our audience. We always give you the full scope of information that is essential for you to form an opinion regarding a particular website.
Independence – yes, we affiliate with gambling houses, but we are not dependent on them. This gives us the freedom to tell whatever we see fit, and that is how we ensure our reviews are completely unbiased. We are on nobody's paycheck, so you can be sure of our honesty and openness.
Expertise – we work with experts only; there are no rookies here. All of our authors are experienced gamblers and content creators who can deliver good reviews that are both true to life and exciting to read.
Quality – we make sure the quality of our content is top-notch. We try to make our reviews as entertaining as they are informative, so you don't just go over dry facts. That is one of our goals – create quality content.